If you are just beginning to build your own Elizabeth Locke collection, adding to your existing collection or buying a special gift for someone you love, our Elizabeth Locke experts are here to help. We will send personalized gift ideas directly to your inbox. Call us at 800-263-9510 or send us an email at [email protected] for personal shopping assistance.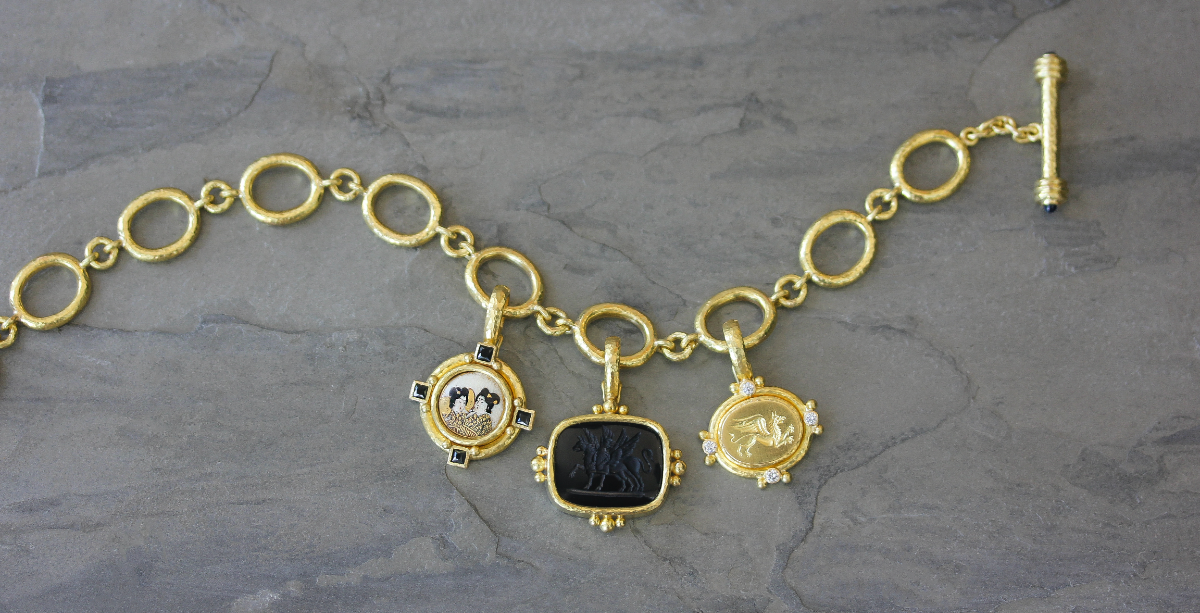 Looking for a Special Gift?
Each piece of jewelry is meticulously handmade using vibrant 19k yellow gold. Build your Elizabeth Locke jewelry collection or give a gift to someone you love by starting with classics, such as gold hoops for earring charms, a timeless link bracelet, or a statement ring. Every purchase is beautifully gift wrapped and comes with a genuine silk Elizabeth Locke pouch.
Speak to an Elizabeth Locke expert by calling 800-263-9510.