As you expand your collection of Elizabeth Locke jewelry, let our Style Guide provide you with additional information to answer any questions you may have. Explore options to custom order your favorite pair of earrings in another Venetian Glass Intaglio color, view additional hoop earring sizes, and find sizing information below. Each Elizabeth Locke jewel is meticulously handmade in 19k yellow gold by skilled artisans using centuries-old techniques to achieve a distinct hammered finish.

Venetian Glass
Each Elizabeth Locke Venetian glass is handmade using 17th century glass molds. Our color chart shows the different shades of Venetian glass that are available. On most pieces, a mother-of-pearl backing is used to bring out the true vibrancy of the colored glass. The intaglio symbolism etched into the Venetian glass is inspired by Greek or Roman mythology which means Elizabeth Locke jewels are not only beautiful but also symbolic.
Most Venetian glass pieces can be special ordered in the color(s) of your choice. Just ask us.
Venetian Glass Color Chart

Earring Style Guide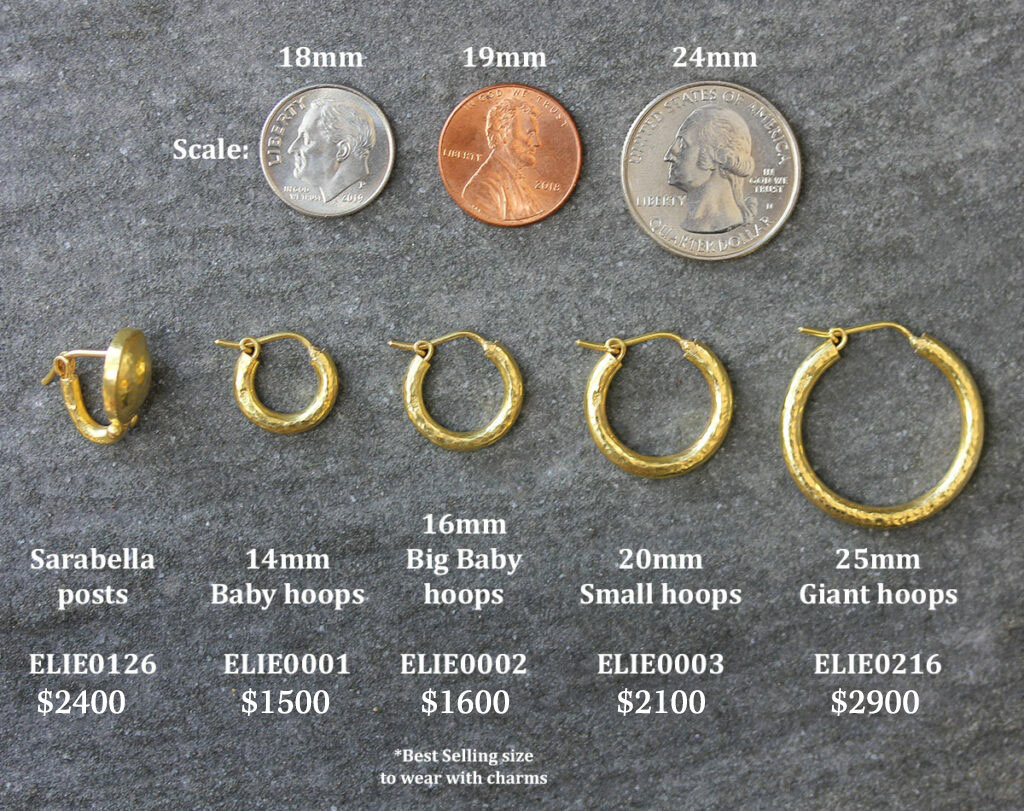 Sizing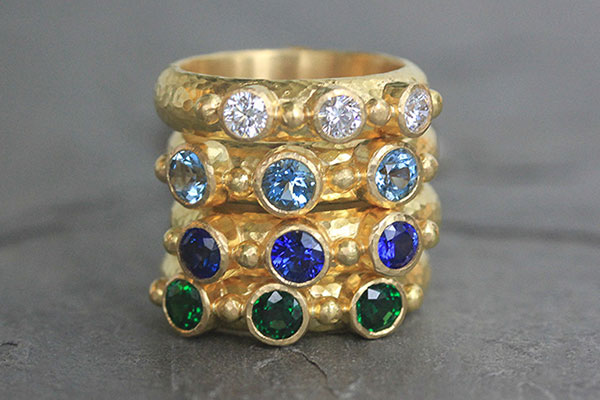 All Elizabeth Locke rings come in size 6 ½. Most stone rings can be resized up or down by 1 ½ sizes. Venetian glass intaglio rings cannot be resized and will be custom made to your specific finger size. This normally takes 4-6 weeks.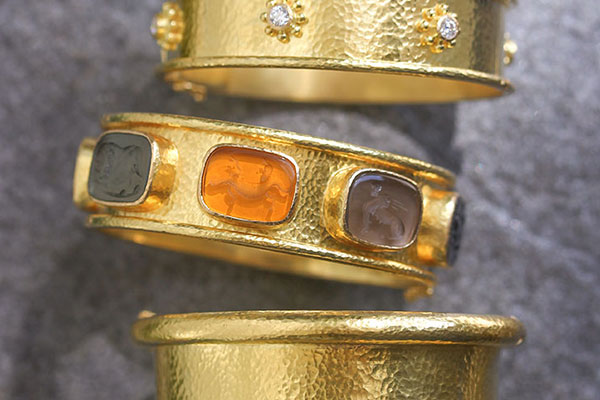 Bangles come in a 6 ½ standard size. Other sizes can be custom ordered. Bracelets come in a 7-7 ½ size depending upon the style. Other sizes can be custom ordered.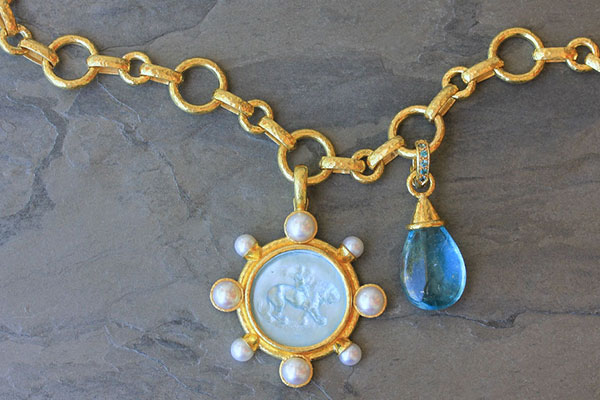 Necklaces come in various sizes and can be custom ordered with additional links.
Custom Orders
Work with an Elizabeth Locke expert on a custom piece of Elizabeth Locke jewelry. Whether you need a particular size, a Venetian Glass Intaglio color option that is not listed, or you've imagined a certain piece with your own combination of stones, don't hesitate to reach out and let us assist you.
Collaborate one-on-one with a custom design expert at The Definitive Collection to create what you have in mind. Many Venetian Glass Intaglio pieces can be custom ordered in other colors. If a certain style of necklace needs to be lengthened or shortened, often that can be completed within 10-14 business days. Custom orders take approximately 4-6 weeks and are non-returnable. Contact us and we will work on a custom quote and timeframe for your one-of-a-kind treasure.